Categorized: Front Page, Students Tagged: Mortality Rate for Children, Solyom-settlement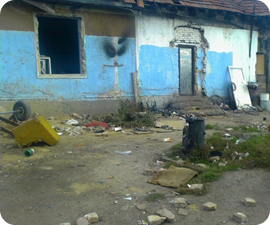 In our school the results of the survey in October were shocking.
In the autumn of 2007, sixty one students registered at the Dr. Ámbédkár Grammar School in Sajokaza. Nineteen of them were entitled to orphans annuity. If that is the case, then nearly a third of our students are orphaned. We can read much in the specialized literature on the low life expectancy and the high death rates of the gypsies. However, it's a very different thing to read the cold numbers in the specialized literature than it is to meet this problem with the students of a high school class who are victims of this demographical symptom.