2014.05.19.

Categorized: Front Page
The event was organised by Kozma Lászlóné Ica néni: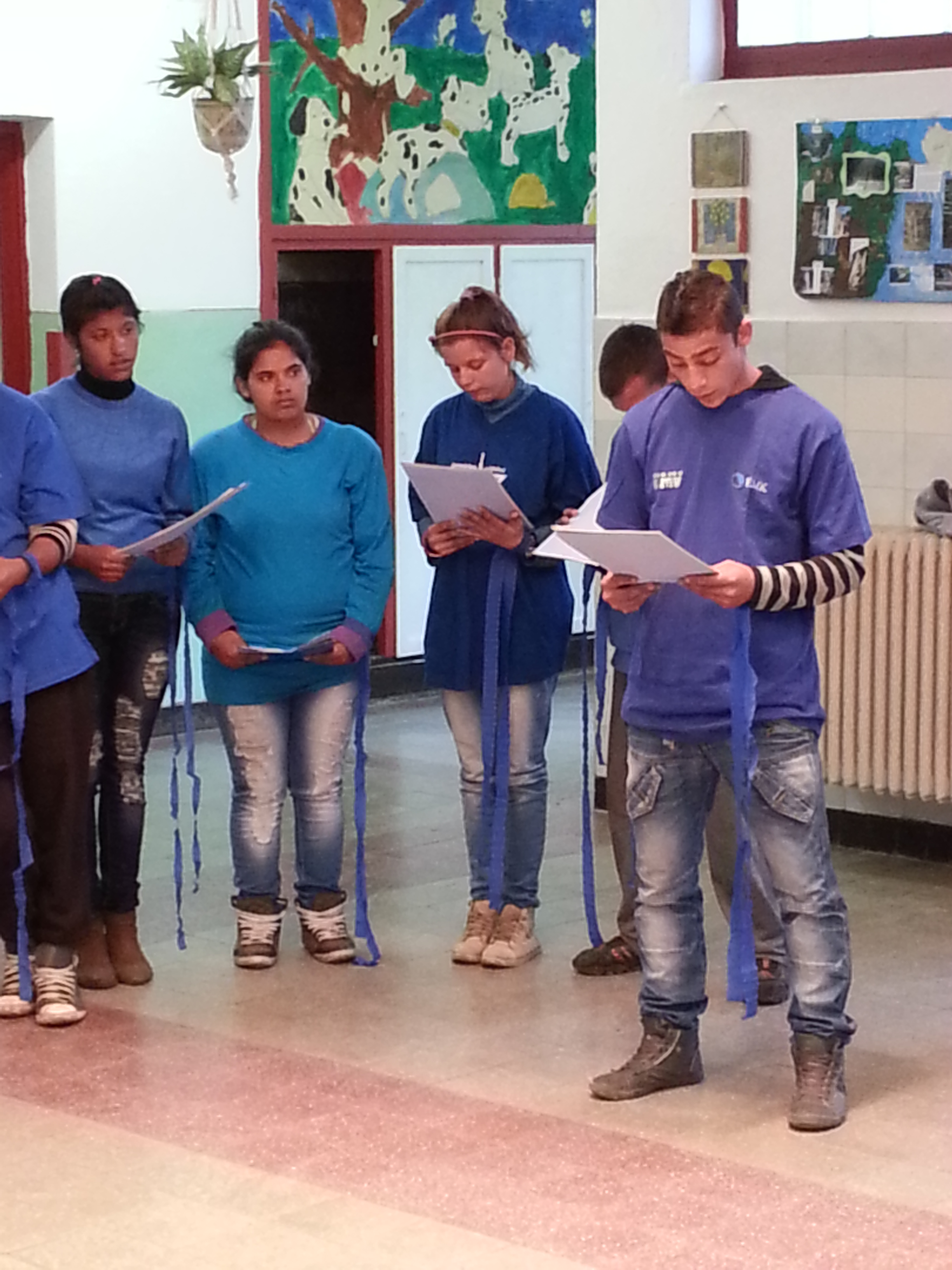 The students weared blue t-shirts, recited the poem of Petőfi (Föltámadott a tenger…):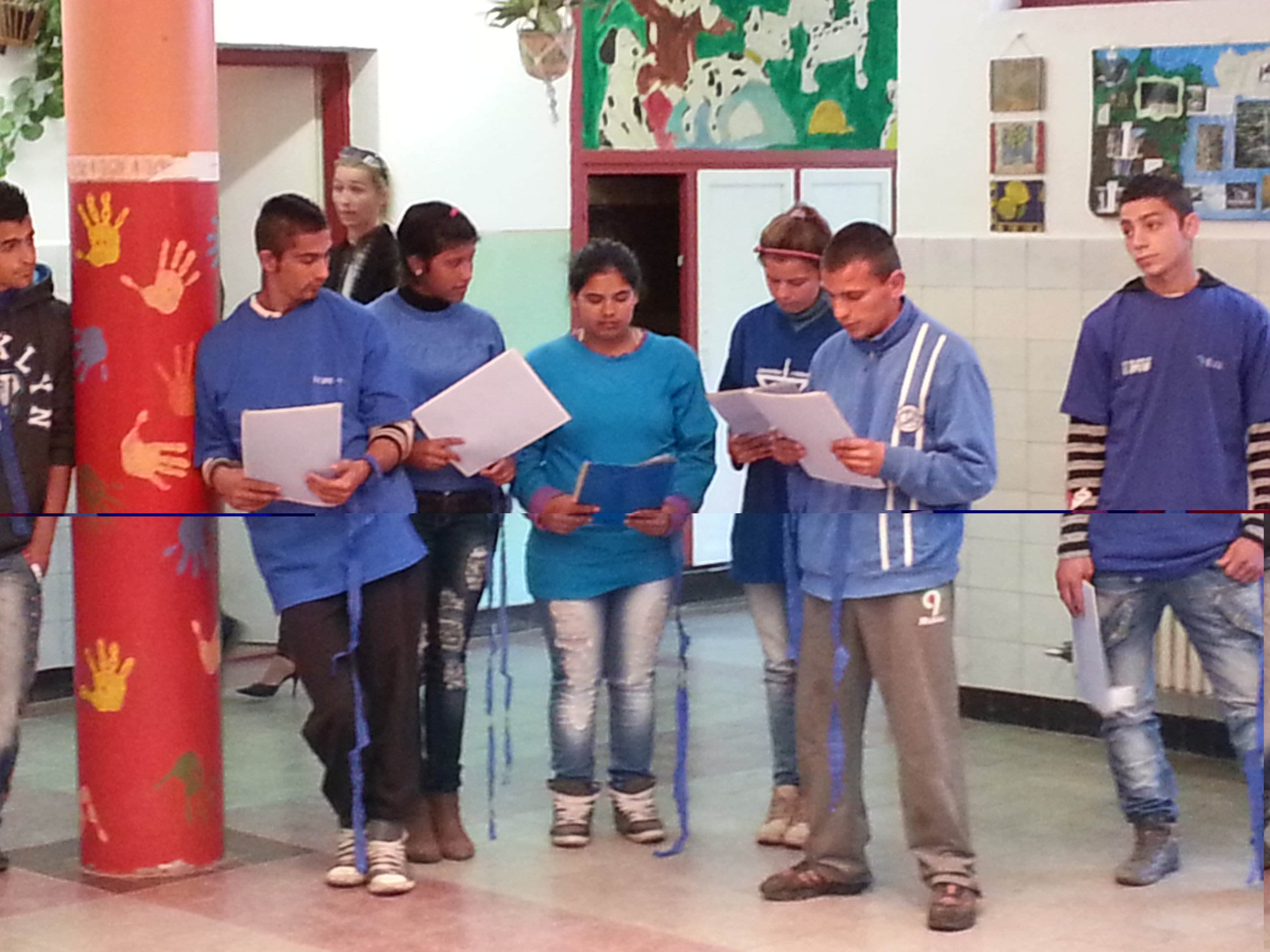 Petőfi, Sándor: The whole sea has revolted…
The whole sea has revolted,
The nation in full spate
Has earth and heaven assaulted
And over sea-walls vaulted
With terror in its wake.
See how she treads her measure?
You hear her, as she peals?
If you've not had the pleasure
Then watch her sons at leisure
Kicking up their heels.
At nineteen to the dozen.
Great vessels roll about,
And fall where she has risen,
To hell with mainmast, mizzen,
And sails turned inside out.
Pound on, exhaust your passion
Batter at passion's drum,
Expose your depths, the riven
Furies and fling to heaven
The filthy tidal scum.
Eternal heaven bear witness
Before all heaven's fools:
Though ships bob on the surface
And oceans run beneath us
It is the water rules.
(Translated by Szirtes, George)
They learned about scientific and social facts about the importance of Water in our life: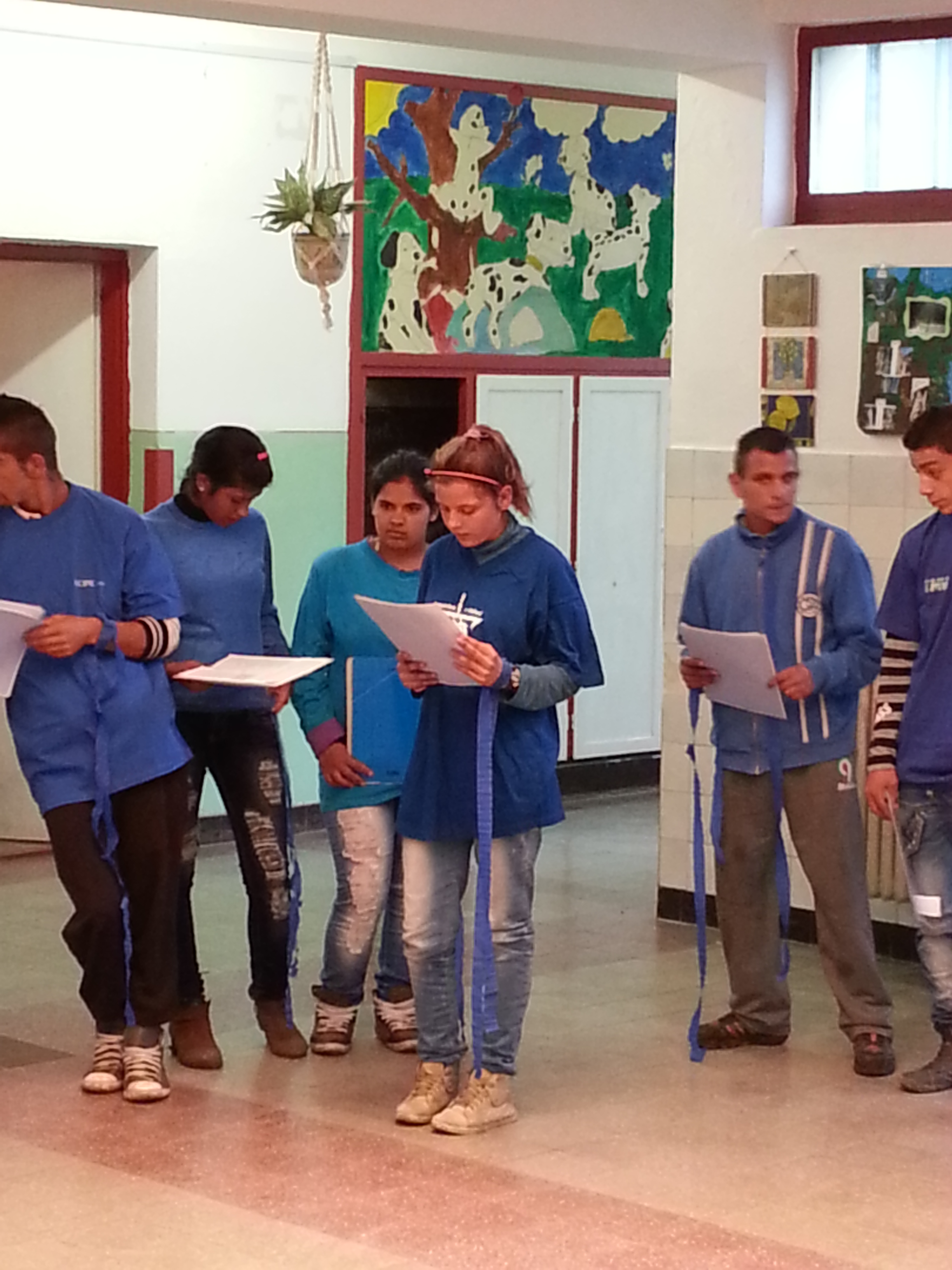 We decorated our school with the painting of Japanese painter Hokusai: