2015.01.27.

Categorized: Front Page
Roma farm "Savitribai Phule" सावित्रीबाई फुले
(Hungary)
Antecedents:
http://www.dalit.hu/tuntetesek-athenban/
http://www.dalit.hu/viragot-a-virag-utcaba/
http://www.dzsajbhim.hu/asszonygyulekezet-sajokazan/
http://www.dzsajbhim.hu/osszefogtak-a-roma-asszonyok-sajokazan/
http://www.dzsajbhim.hu/dzsaj-bhim-strategia/
Students and parents root and bloom Sajókaza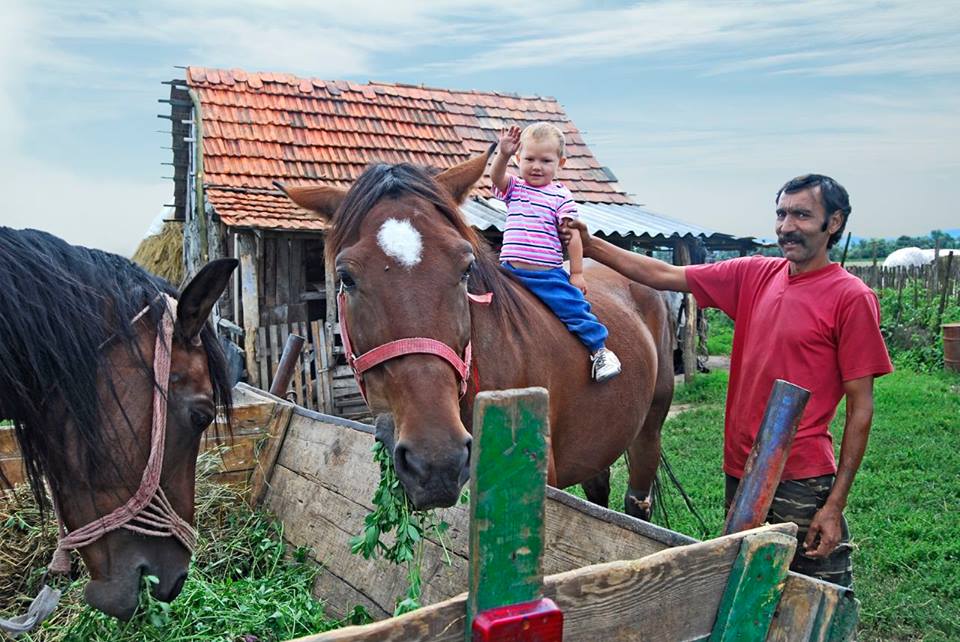 Dr Ámbédkar High School offers studies for "A level" in segregated Roma settlements of North-East Hungary. The Farm is a part of this educational program, providing job and healthy nutrition for a Roma community of 1000 people in extreme poverty. The Farm is named after the Indian teacher Ms Savitribai Phule, who fought for the rights of oppressed girls with the strength of education.
Year: 2015
Person responsible: Derdák Tibor
Role of responsible person in the project: headmaster
Address: 3720 Sajókaza Sólyom telep 7.
Telephone number: 06308302029
E-mail address: derdak@ambedkar.hu
Project web address: ambedkar.eu/f-arm
Project bearing institution: Dr Ambedkar School
Address: 3720 Sajókaza Sólyom telep 7.
Web address: www.ambedkar.hu
Legal form of the institution: high school
Which sector does your institution belong to: Public Administration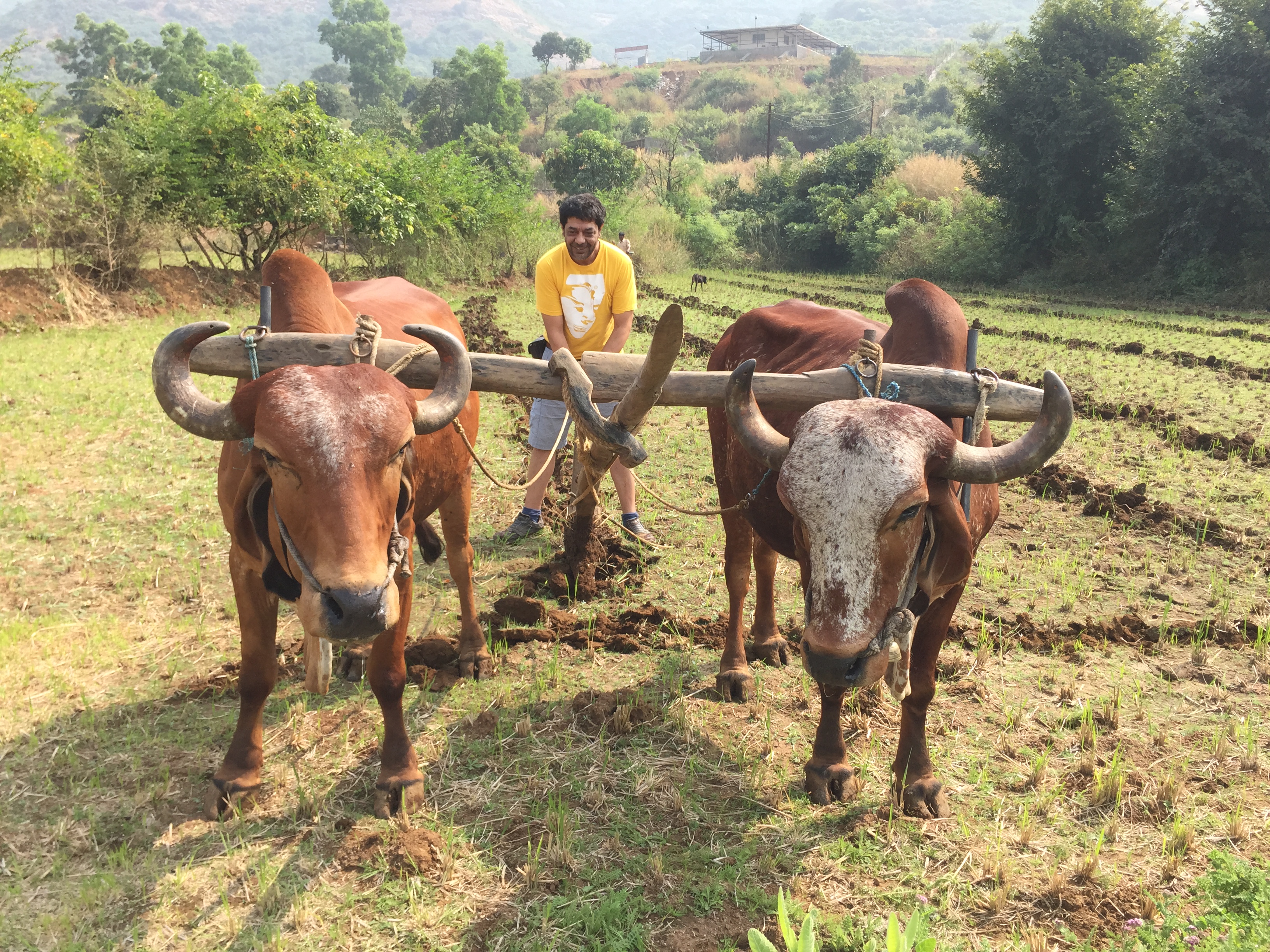 Project idea: Dr Ambedkar School creates an agricultural farm for helping present livelihood of parents, future job of students and for the emancipation of women. The farm will work at Sólyom telep of Sajókaza which is now a Roma settlement of 800 people. The settlement had been built for coal miners: there are small gardens and plots of land around. We built our high school at the entrance of the settlement from 2007 for 100 students. Their parents, the members of our Women Congregation have been participating in the creation of our agriculture. Now some of them can get a job if they finish the vocational trainings. On our land we graze goats, we breed chickens and turkeys, we have organic farming of crops and vegetables. We harmonise the activities of the educational farm of the school and the work on the plots of our parents. Our partners are Youtyúk egg selling network, Budapest Zoo, Corvinus Economical University, Triratna Buddhist Order. Poor people produce for their own need, the educational farm sells products through the social shop. Our university students provide a higher intellectual standard.
Start of Project: We had the plan of an educational farm to serve future vocational courses as early as in 2007 when we funded the high school. Our first action of planting was in 2009 "Flowers to Flower street" with the help of Quakers. At the same time we started our struggle for providing prepaid electricity meters in order to save the budget of families. The public of Budapest Film Festival supported that with donations. We joined the efforts of Poors' Bank following the exemple of the Bangladeshi Grameen Bank to support underclass families to start businesses of amimal breeding, timber, vendor, transportation. Two groups of 4 people tried this but we think at this level of poverty they should have needed everyday supervision to achieve real success. Seed donations of S. John's Order of the Maltese Knights, of Hungarian Food Bank, of Floral Diversity Center started our family garden program from 2010. Raiffeisen Bank, Open Society Institute and MPreis from Innsbruck helped us to buy houses and gardens between 2007 and 2015 - that is why our plan to organize a complex farm has become realistic.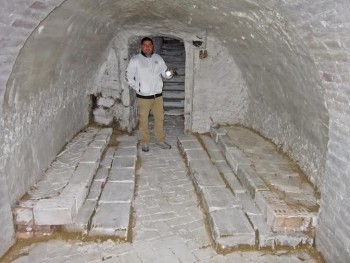 Current status: Our School has 10 houses for educational purposes, but the houses host 100 chickens, some goats, a mushroom cellar, a machine for making fuel from agricultural waste, 2 acres of land and 4 gardens. We are currently enlarging the place of turkeys, cattles and donkey. Budapest Zoo bestowed on us a pair of Indian zebus, to make our farm more indian. Farm tasks are implemented by 3 technical assistants of the school, by the way they are parents of our students. Some people have got the opportunity to work for free in our farm instead of going to jail. We are in the process of obtaining the authorization for agricultural vocational courses at our school. The Employment Office provided an agricultural course for unemployed roma people, among them parents of our students. The 100 inhabitants of another Roma settlement in Sajókaza are of great use because they are traditonal agricultural workers, not like the former miners around our school. We began to cooperate with Savitribai Phule Pune University because we want to provide opportunities for oppressed women.
Future perspectives: Next objective is to develop our farm activities into an educational farm and a social cooperative. We are building corrals, hutches, cheese-workshop, crop-drying house, walk-in plastic tunnels. Products of self-supplier family gardens begin to appear in our shop. In cooperation with our indian partners and Budapest Zoo, producing indian spices and breeding some indian animals we will be able to represent the authentic world of Savitribai Phule, the hero of emancipation of downtrodden and women. The Farm is not only designed for the students of our high school but serves also a wider public, providing informations on human rights, on economics, on science. In a longer perspective we would like to create similar farms in other Roma settlements where we run high schools in cooperation with methodist congregation in Alsózsolca, and the buddhists in Mátraverebély-Tar.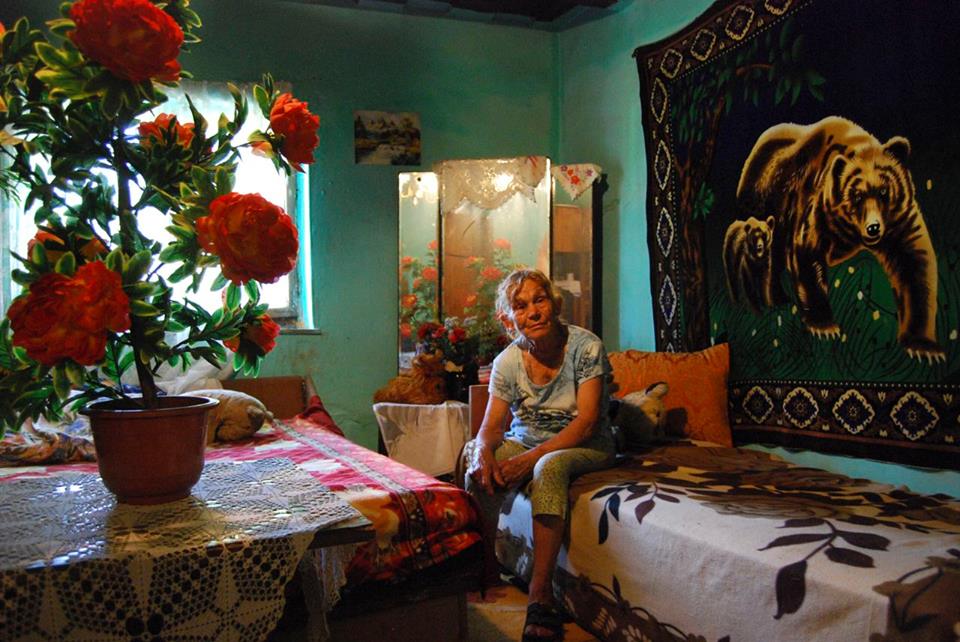 In your opinion, what is the really new thing about your project: Our project uses the experiences of agricultural projects implemented in Roma environment (Autonómia, Raiffeisen and Grameen Bank, Every child…) but it represents a new quality because we organize the family households into a cooperative, and we provide them secondary education and a complex educational farm. This is our way to protecting them from wrong decisions and bankrupt. Our projects shows similarities with agricultural projects of some religious communities, but e.g. the Hutterite Colony or the Krishna Movement employs their own followers. We are more comparable to medieval monasteries because we provide livelihood and innovation to the whole local rural population. The religious background gives us a new kind of protection against the corruption pressure which is more and more threatening in the Hungarian context. In the programs designed for poor people the material aspects prevail, the tenets are sometimes neglected. Therefore with Savitribai Phule we bring a whole human right agenda. We observe that in many traditional families oppression of women becomes worse with economical success. Our community and high school is for emancipation of woman.
Field of work: Work / Unemployment / Vocational training , Poverty / Homelessness / Indebtedness , Non-school education / Leisure time pedagogy , Handicap , Adult education / Consciencisation , Family / Youth welfare , Women / Men-specific work , Municipality / City / Regional Development , Criminality / Justice / Offender help , Migration / Interculturalia / Ethnicity , Addictions
Age / Life phase of the target group: 12 - 18 years = youths , 19 - 25 years = young adults , 26 - 60 years = adults
Sex of the target group: male & female