2009.05.12.

Categorized: Front Page, Students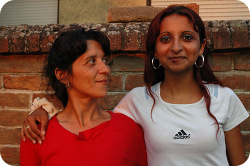 If so, the Dr. Ambedkar High School maybe just a place for you…
We are looking for teachers who want to mold the futures of a culture that so desperately wants to give back.
We are a buddhist affiliated high school in the Borsod-Abaúj-Zemplén and Baranya county of Hunagry that specializes in educating gypsies and marginalized peoples of the country.
We also work to empower the families of our students, to ensure that they too will have a future of exellence through education.